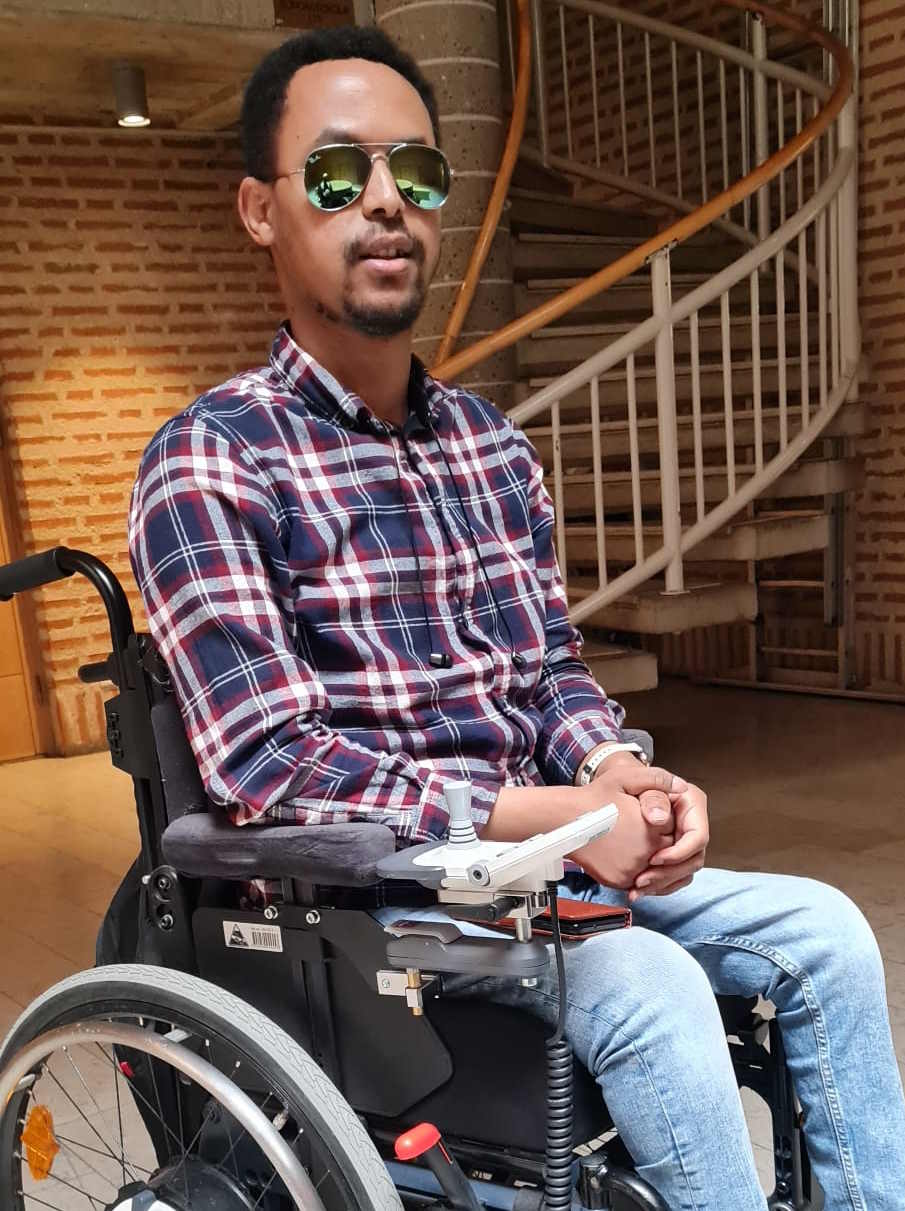 Hej!
Mussie Russom heter jag och jag kom till Sverige i slutet av 2019 från Eritrea. Jag pratar tigrigna som mitt modersmål och engelska, svenska och amhariska.
Jag tillhör målgruppen nyanlända med funktionsnedsättning och sitter även med som styrelseledamot.
Hello!
My name is Mussie Russom and I came to Sweden at the end of 2019 from Eritrea. I speak tigrina as my mothertongue, english, swedish and amharic.
I belong to the target group Newcomers with Disabilities in Sweden and I am also a member of the board.